ECOLOGY. RESOURCE. ENERGY

Abstracts of the conference –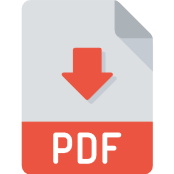 ECOLOGY. RESOURCE. ENERGY. 2023 CONFERENCE AGENDA
Tetiana Argatenko приглашает вас на запланированную конференцию: Zoom.
Тема: ECOLOGY. RESOURCE. ENERGY.
2023
Время: 22 нояб. 2023 09:00 AM Киев
       Каждый день, до 24 нояб.
2023
, 3 событие(й)
       22 нояб. 2023 09:00 AM
       23 нояб. 2023 09:00 AM
       24 нояб. 2023 09:00 AM
Загрузите и импортируйте следующие файлы iCalendar (.ics) в вашу систему календарного планирования.
Войти Zoom Конференция
Идентификатор конференции: 873 5653 7293
—
Одно касание на мобильном телефоне
—
Набор в зависимости от местоположения
Идентификатор конференции: 873 5653 7293
Important dates
Ukraine KYIV 22-24 NOVEMBER 2023
EXPIRED
---
Dear participants of the ERE-2023 conference!
Please read the regulations of sectional meetings.
Please inform the organizing committee about the time of your speech and the name of the speaker.
---
---
---
Objectives Of The Conference
Researching trends in the development of energy efficiency of the latest industrial technologies, rational use of natural resources and environmental protection.
Providing a platform for the exchange of ideas and experience in the development and implementation of innovative materials and technologies between scientists and practitioners in the field of nature and resource use.
Development of cooperation between scientists, technology developers, domestic and foreign investment companies. Development of joint projects and programs, establishment of business contacts and commercial relations.
Exchange of experience in the field of legal regulation, economics and management from the implementation and operation of energy-saving technologies and efficiency in nature management.
Supported Languages:
Ukrainian, English